background
The pre-army yeshiva is designed for idealistic, religious young men who aspire to deepen their Torah knowledge, strengthen their spiritual convictions, and take responsibility for all aspects of their lives both during and after their military service. The Otzem Yeshiva has been active for twenty years and is constantly developing and rising to meet new challenges. This year the Yeshiva is serving more than 300 students (about 150 in the first year program and 150 in the second year and graduate programs). Students in the Yeshiva represent a broad geographical
spectrum of Israeli Religious Zionism, hailing from the Golan Heights in the north to Eilat in the south. We seek to create a mixture of students from different communal backgrounds including development towns, urban centers, kibbutzim and moshavim, and the settlements of Judea and Samaria. The Yeshiva's continued contact with its graduates during and after their military service constitutes an important element in our educational success. The "Torah of the Yeshiva"
becomes more and more of a "Torah for Life" for its graduates.
הר חיים, הרב רפי ובני גנץ
הרב רפי והרב חיים
כללית 3
הרב רפי פרץ_edited
הרב חיים ברוך_edited
חקלאות
הרב ירון לוי
IMG_3364
דגל המכינה
הרב יעקב וייס_edited
הרב רפי פרץ5
לג בעומר
הרב מרדכי הס
DSC_1713
הרב יורם קופמן_edited
IMG_3836
הרב ישראל וינגוט1
IMG_1123
מרוץ עה03
הרב מאיר כהן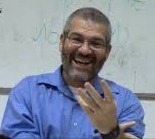 הרב אלי אדלר3_edited
הרב פרץ איינהורן
IMG_5025
הרב קובי וולק_edited
IMG_1238
IMG_0820
pic2 (1)
DSC_1216
IMG_0429