Personal Responsibility
"יגיע כפיך כי תאכל אשריך וטוב לך"
תהלים קכח ב
Learning to take responsibility for one's own spiritual and physical ell-being and that of society is the basis of a sound personality. At Otzem we emphasize selfmotivated study, daily time management, respect for the environment, and community service.

Chessed
We believe that Torah study is bound up with life outside the Beit Midrash. Individual chessed activities are part of the schedule. The Yeshiva also organizes collective chessed projects.

Independent Learning
We seek to give our students the skills and motivation to continue their Torah study after they leave the yeshiva. To this end, we encourage independent learning. Challenged to solve problems on their own, students experience the joy of discovery. Independent learning is part of the daily schedule. Our Rabbis are available in the Beit Midrash for questions and guidance.
​
Navigation and Map-Reading
The discipline and focus acquired in map-reading and navigation in the field where the margin of error is small and precision is critical, carry over into all areas of life. The IDF places great emphasis on the development of these skills.

Shabbatot
Shabbat at Yeshiva is a special and uplifting day. Students enjoy the inspiring tefillot, shiurim and Shabbat meals with their peers. In addition to Shabbat at the Yeshiva, there will be several Shabbat programs outside of the Yeshiva throughout the course of the year.

Personal Attention and Family Atmosphere
Our Rabbis counsel each student on an individual basis. Our Rabbis learn with each student several times each week. Each student will have an adopting family form the Naveh community.
הר חיים, הרב רפי ובני גנץ
הרב רפי והרב חיים
כללית 3
הרב רפי פרץ_edited
הרב חיים ברוך_edited
חקלאות
הרב ירון לוי
IMG_3364
דגל המכינה
הרב יעקב וייס_edited
לג בעומר
הרב מרדכי הס
DSC_1713
הרב יורם קופמן_edited
IMG_3836
הרב ישראל וינגוט1
IMG_1123
מרוץ עה03
הרב מאיר כהן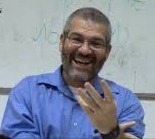 הרב אלי אדלר3_edited
הרב פרץ איינהורן
IMG_5025
הרב קובי וולק_edited
IMG_1238
IMG_0820
pic2 (1)
DSC_1216
IMG_0429